Buy German Instagram Likes from Germany
50 Likes
German Instagram Likes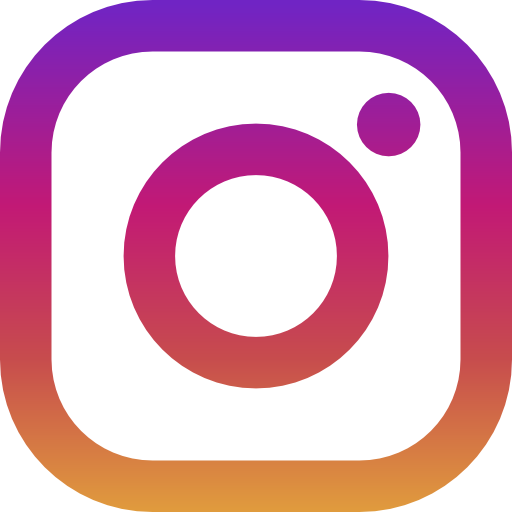 2,99€
ACTION 🔥30% DISCOUNT
Likes from Germany 🇩🇪 
No login data necessary 🔒
Immediate delivery ⏩ 
Free Refill 🆓
30 days warranty 🫶 
Order now
Immediate delivery
4,99€
ACTION 🔥30% DISCOUNT
Likes from Germany 🇩🇪 
No login data necessary 🔒
Immediate delivery ⏩ 
Free Refill 🆓
30 days warranty 🫶 
Order now
Immediate delivery
150 Likes
German Instagram Likes
6,99€
ACTION 🔥30% DISCOUNT
Likes from Germany 🇩🇪 
No login data necessary 🔒
Immediate delivery ⏩ 
Free Refill 🆓
30 days warranty 🫶 
Order now
Immediate delivery
200 Likes
German Instagram Likes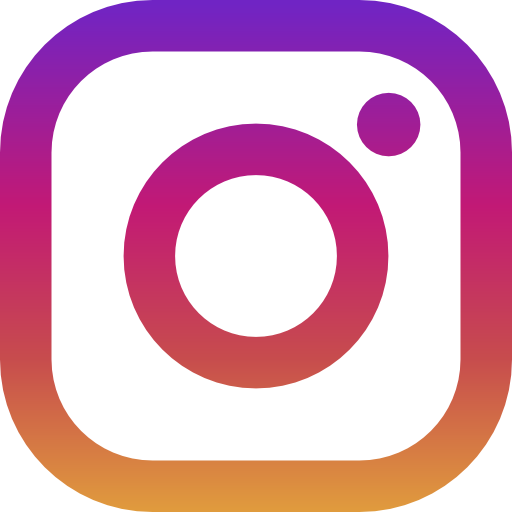 8,49€
ACTION 🔥30% DISCOUNT
Likes from Germany 🇩🇪 
No login data necessary 🔒
Immediate delivery ⏩ 
Free Refill 🆓
30 days warranty 🫶 
Order now
Immediate delivery
9,99€
ACTION 🔥30% DISCOUNT
Likes from Germany 🇩🇪 
No login data necessary 🔒
Immediate delivery ⏩ 
Free Refill 🆓
30 days warranty 🫶 
Order now
Immediate delivery
300 Likes
German Instagram Likes
12,99€
ACTION 🔥30% DISCOUNT
Likes from Germany 🇩🇪 
No login data necessary 🔒
Immediate delivery ⏩ 
Free Refill 🆓
30 days warranty 🫶 
Order now
Immediate delivery
What our customers say
Still not convinced?
I use Follower Ninja a lot to increase my reach.
I can only say that Follower Ninja offers the best service.
NADINE from Brussels
Not only that it is very simple. Melanie helps with special requests.
KIMBERLEY from Manchester
What our customers say
Increase your social media visibility. Followers, likes and everything you need.
Follower Ninja are true masters in their field. As a professional services company that sells to agencies and resellers, our goal was to publish high-quality, credible content that would appeal to our target audience in the design space. Follower Ninja was remarkably quick to understand our concern and has since been invaluable in helping us achieve this goal.
They understood our needs and were able to develop a campaign that would reach a large percentage of our potential customers without interfering with our daily tasks, allowing us to focus on our core business. Melanie is a true master in her field. I highly recommend Follower Ninja if you are looking to grow your online presence and build an aggressive network at a very affordable price.
I've known Melanie and his Follower Ninja team for many years and reached out to them to grow a social media presence from a recruiting agency. We knew we wanted to grow our business and have more inbound leads rather than traditional cold calling to bring in new clients. With the visibility of the profile, this was now more feasible.
Why should you buy German Instagram likes?
We get it: Everyone wants to be the next Instagram star and be an influencer. However, it's difficult to get the extra likes for your Instagram posts because the competition is high and you need very special content.
The viral Algorithm of Instagram works by recommending posts you might like based on the type of content and engagement rate. Engagement is defined by how many people have viewed, liked, or shared your post.
The higher the Engagement-rate, the more likely it is that your post will appear in the discovery feed of people who might like your content. It can be exhausting at first, but how do you achieve that goal? Millions of Instagram users ask themselves this question more Likes and Followers as this can open up some opportunities such as advertising contracts, sponsorships, etc. In plain language: You can earn money with Instagram.
This is exactly where we come in! Buying real and high quality Likes from Follower Ninja takes your Instagram account further than it ever could organically.
A post with a higher number of likes is more likely to be noticed by interested people. Users will be more inclined to trust your content, which means your Instagram post and Instagram page will grow organically!
Instagram is a booming platform with over 1 billion active users. Instagram is the best place to go viral and share your content with the world! You can gain exposure with quality content, but what good is great content if no one sees, likes and shares your content?
8

/10
German Influencers Buy Followers and LIkes
95

%
Our customers are satisfied with our service
92

%
Would buy German Instagram followers and likes again
Buy German Instagram Likes from a German Special Agency like Follower Ninja
How much does it cost to buy Instagram likes from Follower Ninja?
In search of a Instagram Likes service you may have come across services that offer dirt cheap prices from 1€ for 1000 likes.
With these services that offer a huge amount of likes, all you get are useless fake bots that only serve to put your account at risk of being banned or suspended.
From a Instagram block we're talking about if Instagram limits your posts to only your current followers and makes them invisible to everyone else, preventing you from growing your profile, and that would be devastating.
That's why we don't want our customers to suffer suspensions from Instagram or put their account at risk, just the Best quality to Likes receive. We work only with partners who offer high-quality likes and followers.
We're working hard to overcome this negative stigma associated with buying Instagram likes by offering a service that provides active users who engage with your content, which in turn increases your engagement for a organic follower-growth increases! With over 5 billion likes per day, even a small percentage of that would mean huge growth!
At a price of 4,99€ for 100 German Likes you can be sure that you will receive the highest quality service. Only invest in premium likes that consist of users who will help you achieve your goal!
Cost of buying German Instagram likes and followers
You can choose between following prices and services:
50 German Instagram Likes = 2,99€
100 German Instagram Likes = 4,99€
150 German Instagram Likes = 6,99€
200 German Instagram Likes = 8,49€
250 German Instagram Likes = 9,99€
300 German Instagram Likes = 12,99€
Why do brand owners and influencers choose Follower Ninja?
The goal of brands and influencers is simple: how can we promote our product and make our brand known to as many people as possible? Well, you could always go the natural route of asking for Likes back, engaging in useless engagement groups, and running time-consuming contests for Likes.
But times have changed: More than 2/3 of Instagram users are between 16 and 33 years old, and an Instagram account offers many opportunities to capture this market. Instagram content creators need to produce better and better content to stay competitive. Large companies in the food, retail and technology industries are using social media to reach as many people as possible with their posts. Social media is the perfect way to generate discussion and interest in your products and services. Information travels at the speed of light on the Internet, and even a simple picture can be enough to get people excited.
Even if you don't offer a product, social media is a great platform for influencers. In such a huge world, Instagram has become a platform where you can spread your mission and message. At Follower Ninja, we make sure your message is heard around the world!
If big corporations like Nike and Apple are using social media to promote their services and products, then it's guaranteed to work for you too! They've obviously found a working formula for their social media presence. This is where Follower Ninja offers the fast growth boost to get your German Instagram posts in the sights of potential followers or customers!
Choose Follower Ninja for German Instagram Likes and Followers
Buy Instagram Likes with Follower Ninja
With all the hundreds of Instagram Like services out there, you must be wondering why you should choose Follower Ninja? Unlike all the other providers who are only out to make a quick buck out of you, we want you to succeed!
When you buy Instagram likes from Follower Nina, all you have to do is choose your package and then enter your details. It's as easy as 1, 2 and 3. With our own Quality Control Team each account is analyzed based on its followers, content, interests and age and linked to your order accordingly.
So with us you can order in the certainty that the service you receive will be from highest quality and relevant to the content of your account!
Buying high-quality Instagram likes from reliable sources like Follower Ninja allows you to focus your limited time on more important and time-consuming tasks, such as getting creative with the content on your Instagram page.
As a brand owner and even for influencers, this becomes much clearer: Unexpected costs are bound to arise; being prepared to overcome these hurdles will put your company over the top.
More than 150 million users engage with Instagram posts about shopping. This already shows how important it is to use Instagram as a means to promote your product!
However, you also have to be smart about how you spend your money. Buying 1000 German Likes for 1 Euro may sound tempting, but you'll only get low-quality, inactive accounts that clog up your site and drive away potential users interested in your content.
That's why opting for high-quality likes from verified accounts of Follower Ninja the best option! We offer you high quality German Instagram accounts that will like your post. If you are not satisfied, you are entitled to our 30 days money back guaranteewithout asking any questions. It's also important to make sure your content complies with Instagram's terms of service. Posts that are copied, violent, or inappropriate are at high risk of being blocked by Instagram. So stick to Instagram's community guidelines and always check them!
Our most popular platforms
Not convinced yet?
What distinguishes us in contrast to the cheap suppliers
Since we started working with Follower Ninja, we have more followers and greater brand awareness in the market.
We have 60 % more new potential customers and opened accounts compared to last year, which is a very successful metric for us."
Mehmet Y.
Restaurant owner
Each post is creative and gets a lot of attention from our customers. The number of likes has increased, people comment and ask about our products and services.
If you want to brush up on your social media skills and make sure you're using the right platform for your audience, I highly recommend attending one of Melanie's future workshops."
Shehrzad F.
Graphic designer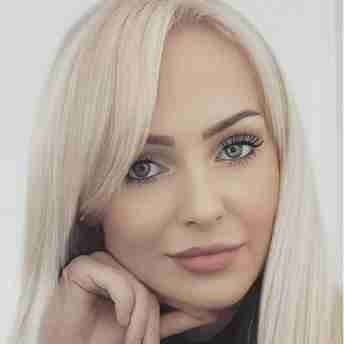 Hello, my name is Melanie and I'm glad you're on our site and welcome to the Social Media Ninja community! We are happy to have you with us and help you grow on your platform. Whether you're an artist, musician, lawyer or whatever...., you and your profile are our focus.
Make yourself at home and explore Follower Ninja - If you have any questions or want a free consultation then write to me.
Melanie Loescher
Social Media Expert, Head of Follower Ninja